Full Time
Applications have closed.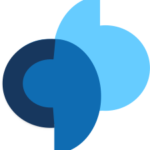 Bolders
At Bolders, we use a lot of data sources to generate new insights. The successful candidate will be a pragmatic person. You should be a self-starter and have the ability to work within the team. You, as part of the Data Engineering team, are responsible for supporting the existing platform as well as creating new components, and for all steps that are required to ensure stable runs in the production environment. You responsible to propose an architecture or improve the current architecture for our customers; You need to be able to perform large scale data mining, verify data integrity as well as to transform it to various formats requested by stakeholders in order to support their operational work, using the best tools for the job.
Your role 
  Collect and transform unstructured data from different sources to structured output, be it columnar data store, flat or Parquet/ORC files, NoSQL.
  Apply known "best practice" / "lessons learned" knowledge to create reliable, multiple times a day or continuously running agents.
  Create reusable, maintainable, scalable (vertical, horizontal) integrations/services using cutting-edge hybrid cloud infrastructure.
  Collaborate excellently with the team and stakeholders in agile iterative processes.
Your Profile
  You have extensive and proven professional experience (above +2 years) handling big data pipelines
  Experience with database management systems like Postgres/Oracle/MySQL etc.
  Experience in the cloud is preferred (AWS/GCP/Azure)
  Experience in deploy services on the cloud using Continuous Integration/Continuous Deployment
  You are familiar with parsing structured and unstructured data
  You have knowledge about how to model data and processes, how to test data, how to implement proper logging, and how to troubleshoot issues swiftly
  You are experienced in SQL, Bash or another shell scripting, and one or several programming languages – preferably Python/Scala
  You like clean code and ideas and are able to strike a nice balance between speed of development and documentation plus testing
  You are proficient in written and spoken English
What we offer 
Our employees enjoy benefits that make them more productive and contribute directly to the development of their professional skills. We want to be able to attract the best of the best and make sure they keep getting better. On top of an exciting, vibrant, and intellectually challenging environment, we are offering:
An attractive salary and a bonus plan
An impactful and varied role at the heart of a growing international business
Being part of a dynamic, fast-growing, and international IT company with flat hierarchies
The opportunity to learn new concepts and practice them in a safe environment
Great company-wide events
25 days of holiday per year
Need more information
Apply via the button, if we see enough common ground, we would like to invite you for a closer acquaintance. Do you first have any questions about this position or the application procedure? Please email to Elangovan Anbalagan via elangovan.anbalagan@bolderscg.com.